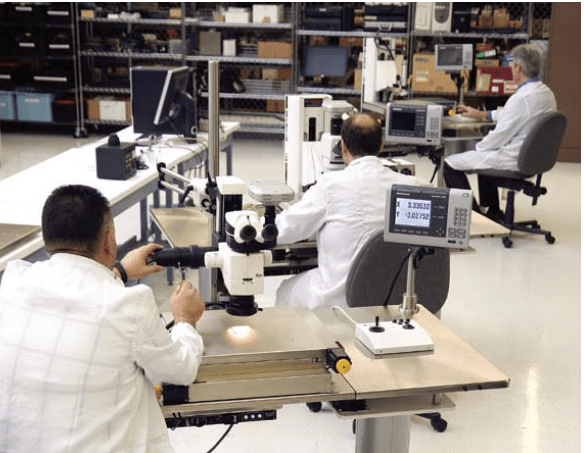 Microscope Repair and Microscope Service Contracts
With a Microscope Repair / Microscope Service Contract from McBain Systems you can have expert repair at your fingertips. Our microscope service contracts provide an affordable way to protect your microscope investment while ensuring that your instrument lasts as long as possible and operates at peak performance consistently. There's nothing worse than an unplanned microscope repair to ruin your valuable work and send you on wild goose chases of frustration trying to find a repair facility. The time it takes to identify the issues and schedule repair with an unknown provider can easily de-rail your work. McBain Systems can help you. We've been in the microscope business since 1965 and operate the top U.S. repair facility for all kinds of microscopes. Purchasing a service plan from McBain Systems can cost significantly less in the long run because we'll ensure your microscope lasts a long time before requiring replacement.
Choose one of our standard plans or we can tailor to meet your needs. Schedule a call with a member of our team so that we can review the costs and benefits of a service contract that meets your equipment needs.
Benefits:
Lower total cost of ownership
Maintain long life of your valuable instrument(s)
Best rate for repair
Minimize downtime
Priority scheduling for repair or service
Avoid expensive surprises
Contact the sales team at McBain Systems to learn more.