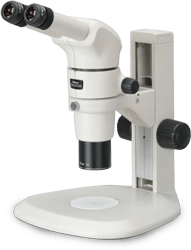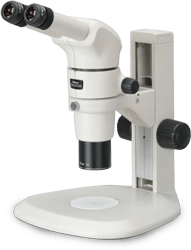 Nikon Stereomicroscope SMZ800N
Wide Zoom Range
Versatile Double Nosepiece
On-axis view
On-axis-imaging
Expandable with a Wide Range of Accessories

When you require higher magnification than conventional models, the SMZ800N model offers improved resolution and a 1 ? 8x zooming range. Versatile eyepiece tubes and a double nosepiece provide multiple system configurations to allow ergonomic observation of samples. This flexibility allows for comfortable observation postures even if combined with intermediate modules like illuminators or teaching heads. Furthermore, the Plain Stands and Diascopic LED Stands adapted a slim design for easier operation and exchange of specimens and samples.

Advanced optics and illumination support a variety of observation methods and applications used for research and inspection.